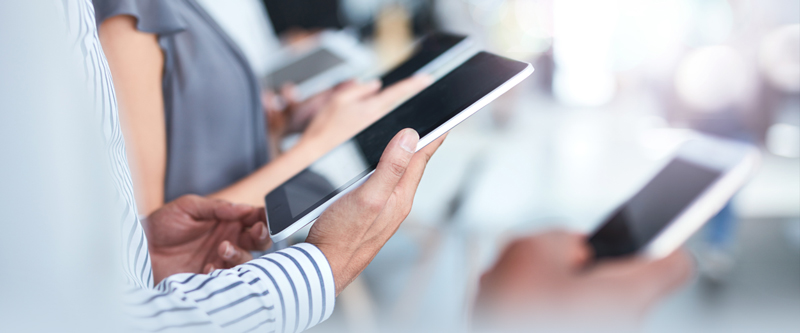 Secure Remote Access Without Breaking Your Budget
On Demand

BYOD is not a workplace trend that will fade in time. It's here to stay, and in fact seems to be rising in proportion to the emergence of the "Millennial" cohort, which will make up three-quarters of the global workforce by 2025.

Approaching 2020, people expect to be able to work from home offices, hotels, client locations, and in transit. As computing infrastructures become more diffused and decentralized, IT groups are increasingly pressed to maintain gold-plated security — a must in the age of the professional hacker.

Organizations today need to be aware of the challenges associated with remote workers. They should be clear in their understanding of how far-flung devices can become infected with malware, through which bad actors can access critical resources and data. Companies also need to know how easily mobile devices can be compromised, whether they are lost, stolen or simply accessed by outsiders.

So how to offer the next generation of professional — non-traditional, using their own devices — secure remote access without handing the keys to the kingdom to every hacker from Minneapolis to Moscow?

On April 19, join ITWC CIO and Chief Digital Officer Jim Love, special guests Chris Hazelton, Director, Marketing for Enterprise Software at BlackBerry and Shawn Porter Technical Solutions Professional - Modern Desktop Microsoft, as they discuss the challenges facing IT groups today as they seek to provision and support non-traditional employees, many or most of whom will access the company network using their own devices.

Among the topics to be covered in this session:
BYOD, from trend to new normal
Modern approaches to managing thousands of PCs
Replacing virtual desktop infrastructures
Providing secure remote access
Enabling the next gen of computers with BlackBerry Access for Windows 10

---

Jim Love


CIO, ITWC




Chris Hazelton


Director, Marketing for Enterprise Software
BlackBerry



Shawn Porter


Technical Solutions Professional - Modern Desktop
Microsoft
---
PROMOTED BY

55 Town Centre Court, Suite 302
Toronto, ON, M1P 4X4
www.itwc.ca
audienceservices@itwc.ca
1-800-565-4007

SPONSORED BY

2200 University Avenue East
Waterloo, ON, N2K 0A7,
Toronto M5H 1T1
www.blackberry.com
905-206-1290


---
As a thank you for attending, individuals who meet the webinar criteria, will be offered $10.00 coffee gift card. Gift cards will be sent within a month of the webinar following a verification process.
---
About ITWC Webinars
At IT World we bring you Webinars that are practical, interactive and engaging. Join us and be the type of transformational leader your company needs.
"The recent webinar was very clear and provided me with actionable information that I could use the next day. Thank you." — webinar participant