Using video storytelling to connect with customers
Available On Demand!

There is a sea of content being created daily. What are you going to say when the boss asks how your company is going to cut through the clutter and shine?
For the fastest-growing companies catering to digitally-savvy customers, video is the gateway to capturing their attention.
A recent study indicated 90 per cent of users see a video about a product as helpful in the decision-making process. According to a major video analytics house, if the video is "enjoyable", purchase intent increases by 97 per cent and brand association jumps by 139 per cent.
With video viewing representing one-third of all online activity, your potential clients are sophisticated. You can't put a cat video in the middle of your page and hope your sales will go viral along with the video. You can't be boring either. Today it is about storytelling.
Join James Roy, President of Digital Reno, on Thursday, December 1st for a webinar session exploring new ways to engage your customers with video and drive conversions...without breaking the bank.
---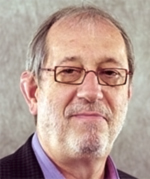 James Roy
President
Digital Reno
---
As a thank you for participating, you'll receive our new digital guide, The Power of Video. This insider report will help you understand the way customers use video in the decision-making process and how you can leverage that knowledge in your business.

This webinar is brought to you by ITWC. ITWC is obtaining your consent to send electronic messages to you on behalf of itself and Digital Reno. Your information will not be shared outside Digital Reno or ITWC, and you can unsubscribe from emails sent by ITWC or Digital Reno by clicking on "Unsubscribe" on any email received.


---